Gay Rodeo ain't for sissies. It has many of the same tough events as mainstream rodeo, but we think it is more fun. We are kinder and gentler to the animals, but the human contestants carry just as much risk as in other rodeos.
You do not have to own a horse or have experience to compete in Gay Rodeo. Our rodeos allow men and women to compete in all events without restriction.
Among the roping events are Calf Roping on Foot and Breakaway Roping. In Breakaway, the rope breaks away from a string tying it to the saddle horn, so the calf is not pulled off its feet. Calf Roping on Foot is a perfect event for beginners, it allows cowboys and cowgirls to stand in the roping box and try to rope the calf as it is released.
The only roughstock event that we hold is Chute Dogging. Chute Dogging is another foot event that beginners can try. In chute dogging both the steer and the participant start in the rodeo chute. When the chute open, the contestant has to get the steer 10 feet past the opening of the chute and then wrestle them to the ground. The contestants turn is complete when the all four feet of the steer are off the ground and pointing in the same direction.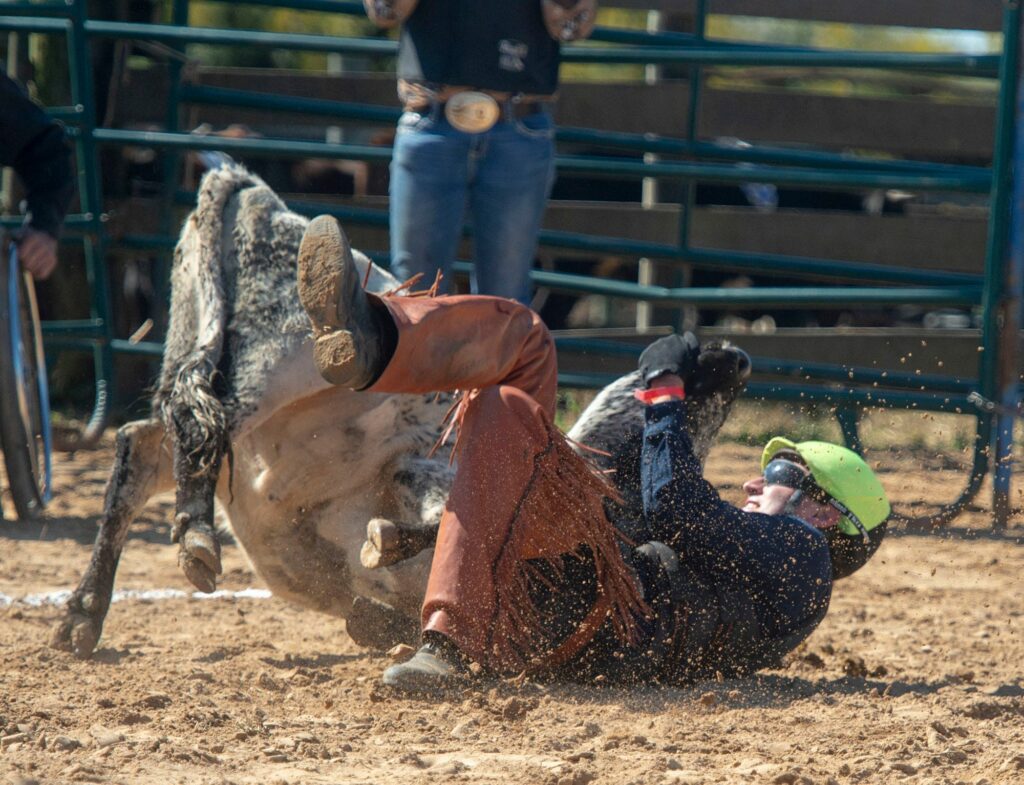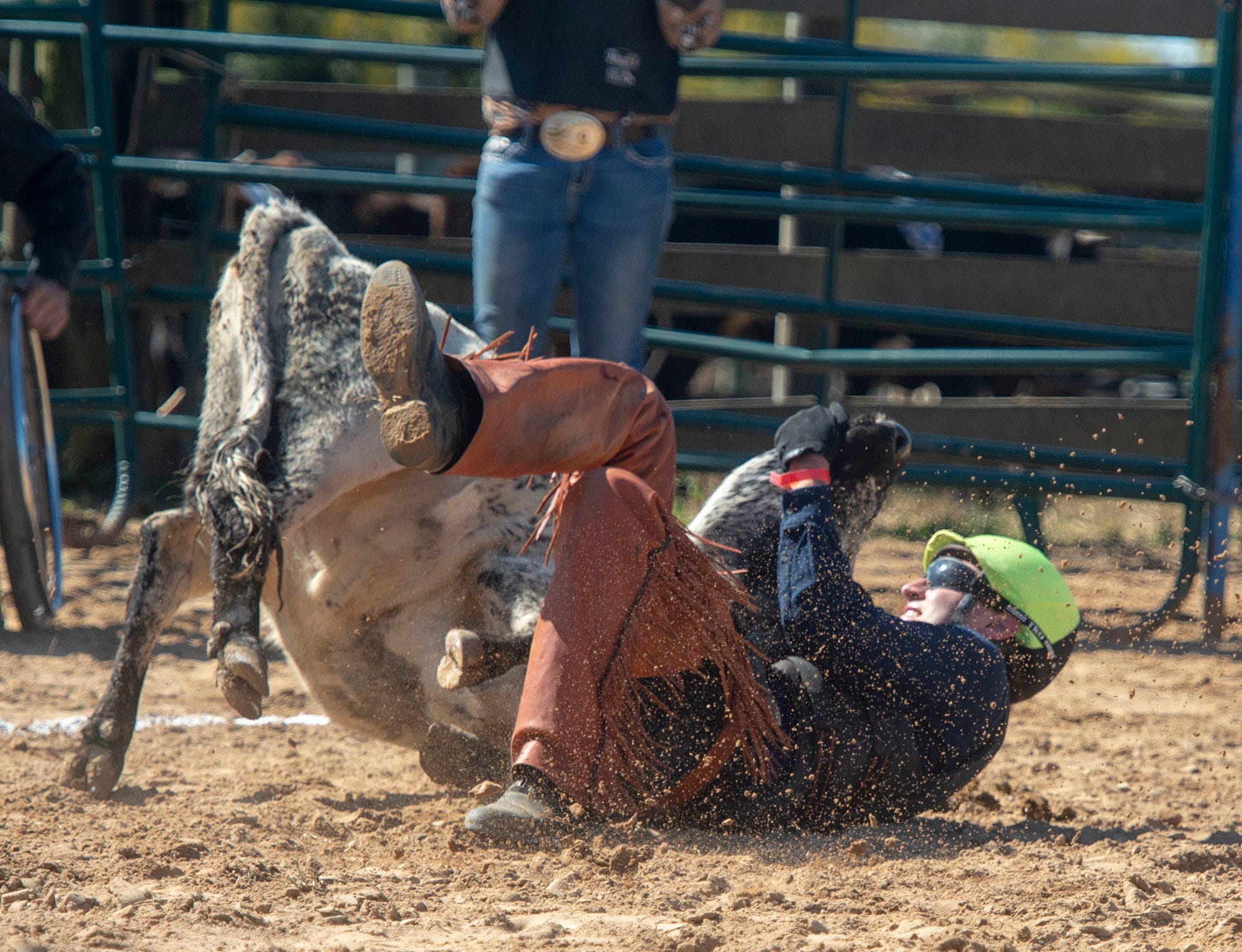 Speed events include Barrel Racing, Pole Bending, and Flag Race. These are almost identical to the big rodeos and jackpot events, so if you have riding experience, you will love our rodeo competitions
The last type of event is my personal favorite: the Camp Events. These are a few unusual team events on foot that were developed by early gay rodeos back in the 80's. Goat dressing is a perfect event for beginners and the least risky. Goat Dressing is a 2-person team event that must put Tidy-Whitey undies on a goat to beat the clock. Steer Decorating requires a 2-person team to handle a steer and tie a ribbon on its tail and remove its rope.
And the Queen of all gay rodeo events: the Wild Drag Race requires a 3-person team of 1 man, 1 woman, and 1 Drag (defined as someone in a dress and wig) to again handle a steer, get the Drag onboard the steer, and just move that steer back over a line before getting bucked off. Sounds easy? It's not! But it is sure fun to see the outfits and watch the struggle. Yes, this event is the most injury-prone in gay rodeo. Beginners can learn all the camp events at our Rodeo Schools prior to entering the arena.
If you are an athletic person and have always wondered if you had it in you to be a rodeo contestant, let us help you give it a try, in as safe an environment as we can.
Gay Rodeo is different from mainstream rodeo because:
It's more fun. There is serious competition, and serious good fun.
You need not have grown up on a farm or ranch, with previous experience. No experience needed, and we can help you get started during our rodeo school events. This is the only venue where people who have never even thought of riding and roping can get training and experience and actually become rodeo contestants.
Everyone helps each other, in spite of being rivals. We help each other learn, and we help each other with safety.
There are many roles outside of the contestant role. We always need volunteers to help, even if you don't want to participate, we have something that you can help with.
Gay Rodeo is open to everyone, gay, straight, all races, all marital status and families with kids.
We try to never hurt any animals. However, they have not made the same promise back to us!
We do this on a charitable basis, benefitting many local charities, and teaching rodeo skills and country western lifestyle to anyone interested.
We are going to build something good for the long term. Rodeo and western lifestyle is timeless.