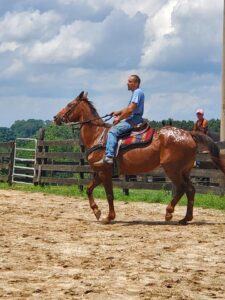 Adam Romanik is the president and founder of the Keystone State Gay Rodeo Association.  Adam was raised in northeastern Pennsylvania and starting riding at the age of 4 years old and started barrel racing at the age of 6.  At the age of 11, Adam was diagnosed with a spinal cord tumor inside his spinal cord and had that removed at Children's Hospital of Philadelphia.   Since that surgery Adam has been a paraplegic.    About one year after the surgery, Adam got back on a horse again and got back into riding and barrel racing.
In 2009, Adam competed in his first gay rodeo, the Liberty Stampede outside of Philadelphia, PA.    Since then Adam has competed in many gay rodeos and in August 2015, Adam decided to start the Keystone State Gay Rodeo Association and bring gay rodeo back to Pennsylvania.
In 2011, Adam decided to start a horse rescue and has personally taken in several dozen horses.  In 2012, Adam decided to not move ahead further with the rescue, but continued to care for the horses and currently Adam owns 10 horses, which they all reside at his New Bloomfield, PA property.
In 2020, Adam started Rainbow Rodeo Productions, a business that provides cattle rental for rodeo and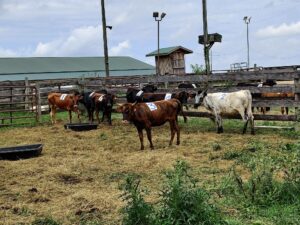 stock events.    At KSGRA events including team penning, rodeo schools and the annual rodeo, cattle are provided by Rainbow Rodeo Productions.
Adam holds a bachelors and masters degree in Library Science, the Microsoft Certified Systems Engineer certification and is currently working on a second masters degree in Information Systems.   Adam is employed as the Virtual Services Manager for Harford County Public Library, an adjunct professor for Clarion University and also owns his own IT consulting business, Computer Solutions for Less.